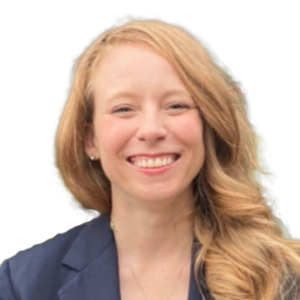 Sarah is a digital strategist with Run the World.
Sarah grew up in Baltimore, Maryland, and attended Boston University, majoring in German Language and Literature. After college, she moved to New York City and enjoyed a 15-year career as a playwright and actor. Her plays have been produced in NYC, LA, and San Francisco.
After the 2016 general election, she decided to change careers and moved to North Carolina in 2018. Since then, she has worked on local, state, and national races as a field director, field organizer, fundraising consultant, and campaign manager. Most recently, she managed Representative Rachel Hunt's victorious race for North Carolina House District 103.
Outside of work, she loves playing with her pug, Pickles, and hanging out with friends.