Gretchen Whitmer
for Governor
»

Fundraising
»

Website
»

Social Ads
»

Direct Mail
»

Email List Management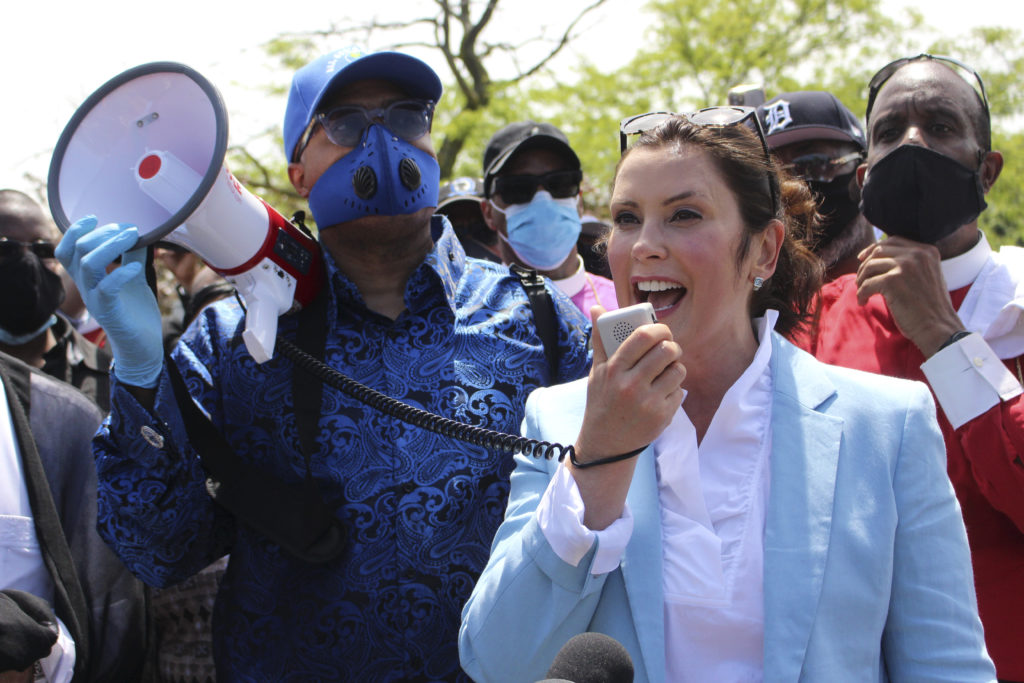 Overview
Governor Gretchen Whitmer has proven to be a pivotal voice for the Democratic Party. We set out to send a mailing to her donors that both acknowledged the difficulty of the present moment while also encouraging them to be a part of the solution by contributing to the Governor's campaign.  Using her honest, relatable, and nuanced voice, we created a seamless direct mail package that surpassed our fundraising projections.
The Approach
Governor Whitmer found herself facing an increasingly hostile environment both in Michigan and nationally.  In-state, she was facing several calls for a recall election for simply doing her job to keep Michiganders safe during the early days of the COVID-19 pandemic. Nationally, she was being targeted by none other than Donald Trump for standing up to him and his administration for the chaotic and failed leadership during the pandemic. We needed to demonstrate the urgency of the moment, help the Governor raise funds to beat back a recall, and establish the upcoming election's stakes.
Solution
We created this direct mail fundraising package and sent it at the end of August, as the run-up to the presidential election became increasingly more urgent and top of mind. This letter clearly sets the tone and acknowledges Whitmer's influence in the Democratic Party, her most recent legislative successes, and the importance of Democratic candidates' success – up and down the ballot, from the President to the State House. While Trump is clearly the villain, he does not dominate the piece, instead pivoting towards action, progress, and clear examples of strong leadership.  Finally, the package works together fluidly, delivering this message in every piece. The outer envelope speaks to the moment with a striking image of the Governor in a mask contrasted with Donald Trump's face in a rearview mirror. The remit utilizes a great image of the Governor sending a dual message to vote and maintain COVID safety measures. Overall, this piece was successful in its message and monetary objectives, with a response rate that was 6% more than a percentage higher than typically seen for in-cycle candidates, the average gift was $10 higher than the average gift seen for in-cycle candidates, and the gross total raised was more than $5K higher than projected.